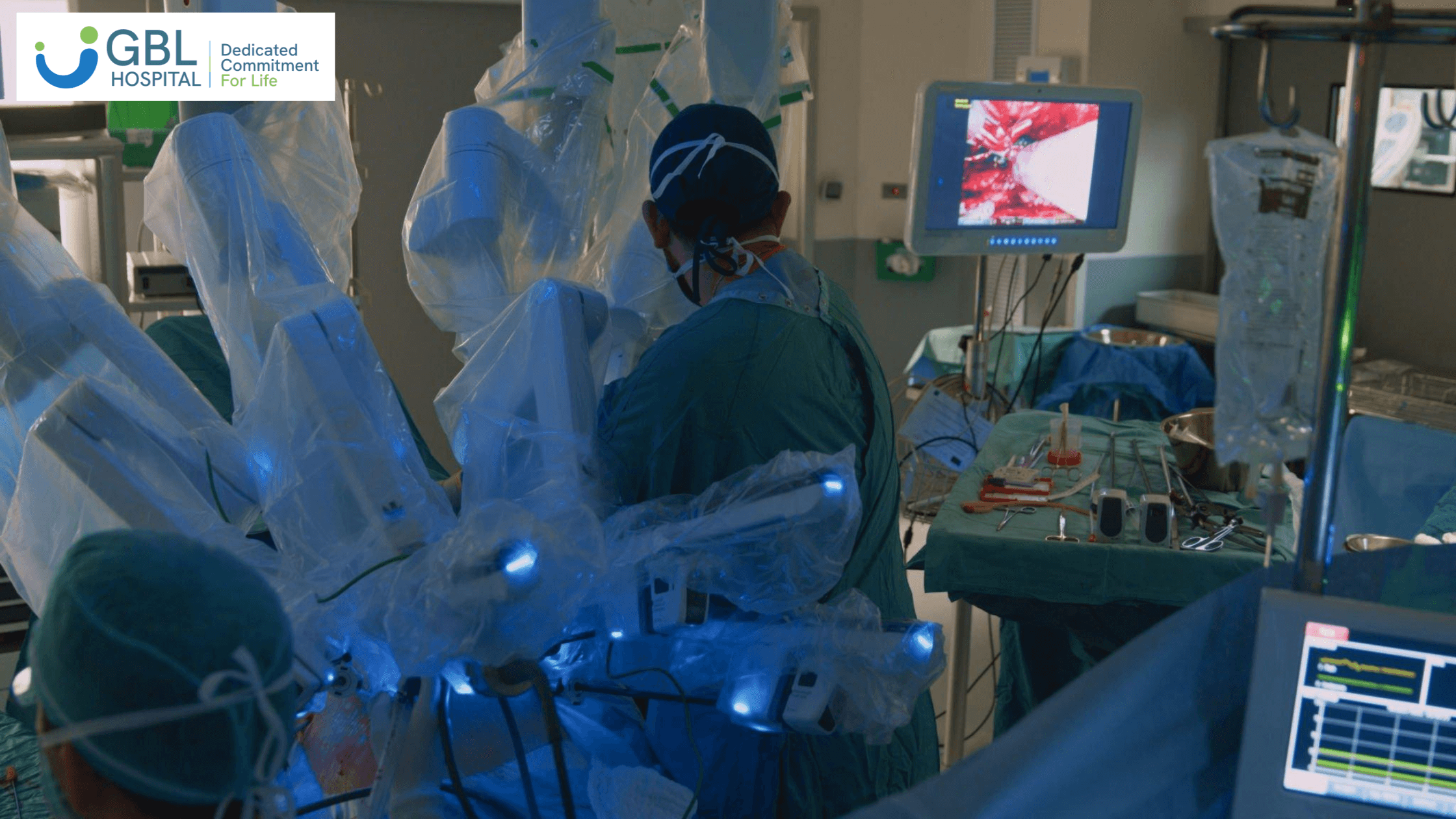 In the ever-evolving landscape of medical science, groundbreaking advancements continue to shape the way healthcare is delivered. Robotic surgery stands out as a game-changer among these remarkable innovations. At GBL Hospital, a renowned multispecialty healthcare institution, we have embraced this cutting-edge technique, recognizing its immense potential to reform patient care and redefine surgical precision. 
The Power of Robotic Surgery:
Robotic surgery, also known as robot-assisted surgery, is a truly remarkable combination of human skills and cutting-edge systems. It allows surgeons to perform intricate procedures with unparalleled precision, flexibility, and control. At GBL Hospital, our team of exceptionally skilled surgeons has embraced the transformative potential across a wide range of medical specialities. We have understood the power to provide our patients with the highest level of care and achieve outstanding surgical outcomes whether it is urology and gynecology to cardiology and orthopedics
Benefits for Patients:
Patients who undergo robotic surgery at GBL Hospital reap a multitude of benefits. The minimally invasive nature of robotic procedures leads to smaller incisions, resulting in reduced scarring and faster recovery times. Moreover, the exceptional precision and visualization capabilities of the robotic system allow for improved accuracy, thereby minimizing the risk of complications. Patients often experience shorter hospital stays, reduced post-operative discomfort, and an accelerated return to their regular activities. At GBL Hospital, we prioritize patient well-being and leveraging robotic surgery enables us to deliver an elevated level of care in line with our commitment to excellence.
Surgeons' Perspective:
From the perspective of our skilled surgical team, robotic surgery unlocks new realms of precision and dexterity. The robotic system provides unparalleled control and magnified 3D visualization, empowering surgeons to execute intricate maneuvers with heightened accuracy. This breakthrough technology propels our surgeons at GBL Hospital to push the boundaries of medical science and achieve exceptional surgical outcomes.
Robotic surgery represents a remarkable milestone in the field of medicine, empowering surgeons and ushering in a new era of patient care. Here at GBL Hospital, we take immense pride in leading this transformative technology, utilize its potential to deliver unparalleled surgical precision and patient satisfaction. Come experience the future of medical science at GBL Hospital, where robotic surgery is transforming lives and redefining the landscape of healthcare.